Rangers lose both games in opening round
Wednesday, Apr 07 2021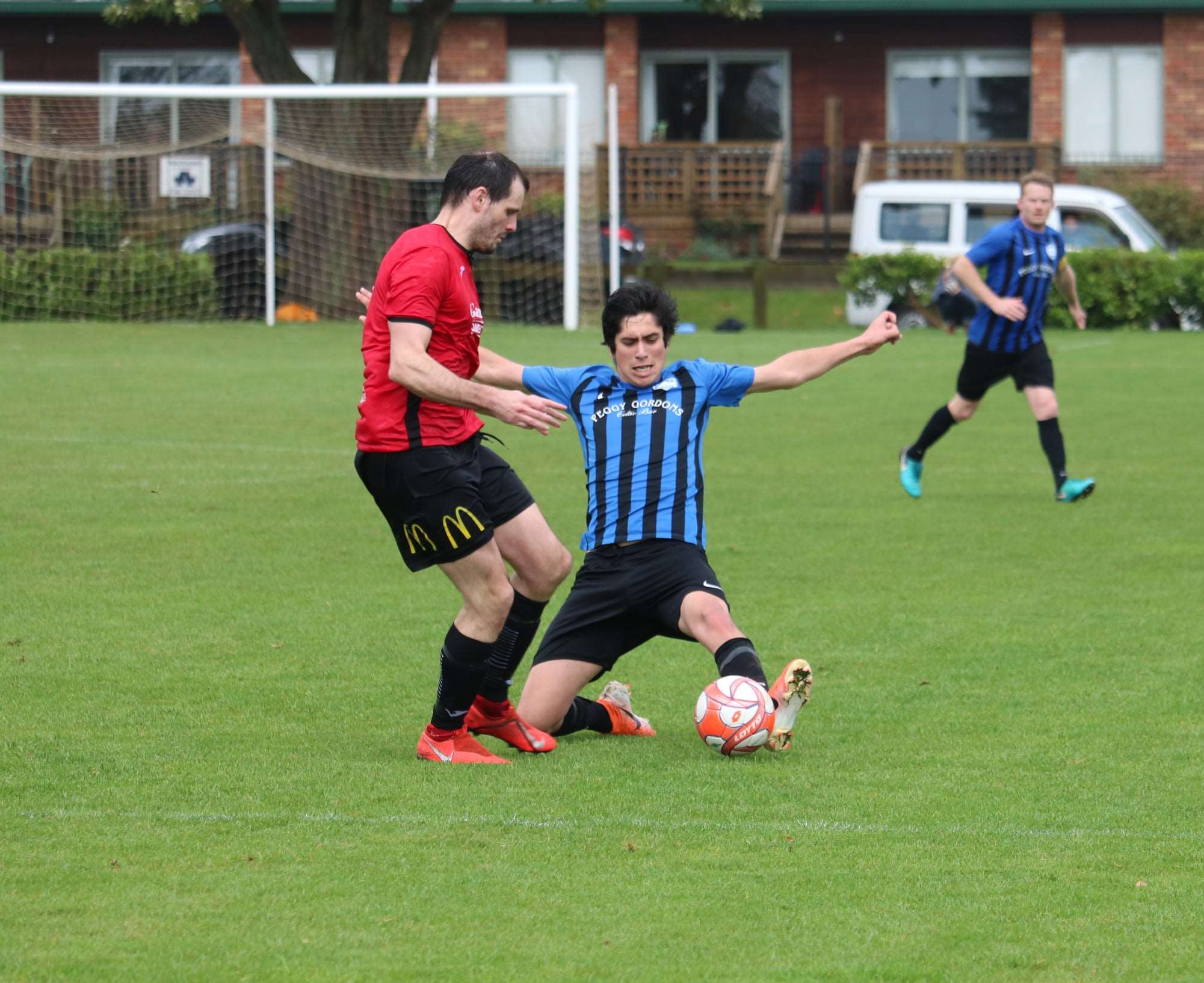 New Plymouth Rangers women's team embarked on their first ever match at Central Federation League last Sunday against Massey University. Like their male counterparts on Saturday the University team was on the front foot early.

Early pressing and cohesion for Massey led to a quick goal for the dangerous Sara Gurnick within the first 5 minutes for the visitors before NPR managed to get on the ball and create some opportunities for themselves. High turnover of possession then proceeded before Holly Kleinsman following up from a shot managed to bundle the ball over the line to bring the score to 1-1.
Massey continued to win more of the ball in the midfield and was able to penetrate through the NPR defence line. This saw a further three more goals from Gurnick, Eva line Bruce and Micaela Reyes before the break for Massey and a comfortable lead of 4-1.
After the break an early turnover of possession led to Massey increasing their lead to 5-1 through Melissa McKenna, before NPR began to win more midfield ball and build some confidence. Tireless running from Zara Erol Watt and Holly Kleinsman helped NPR to begin to probe and the introduction of Lily Dowsing and Emma Macarthur helped to provide greater ball and options. Despite beginning to create more opportunities, against the run of play Massey added to their tally with Sara Gurnick completing her hat-trick to make it 6-1.
NPR continued to press forward and was rewarded for their endeavour with two goals within the last 10 minutes. One was a lovely team goal with good work from Saskia Pelham and Ruby Hales down the left before a cross eluded everyone apart from Lilly Dowsing who calmly stepped inside her marker and finished with her left foot. A few minutes later a through ball into the right hand side of the penalty box was lashed in first time by Holly Kleinsman to make the end score 6-3 to Massey.
Rangers have a very young side with an average age of under 20. Coach Andrew Moore said the team learned how tough it will be to compete in this competition, but they have good belief in the ability to improve and work hard.
"Massey is a side that wants to play positively, like we do and we saw today how you can execute that. The last 20 minutes of this game was encouraging and if we can adopt the same level of intensity earlier and for longer, we will improve."
It was a great learning curve for the girls and Moore was please to have a good crowd supporting us.
Next Sunday NPR plays Palmerston North Marist at home.