About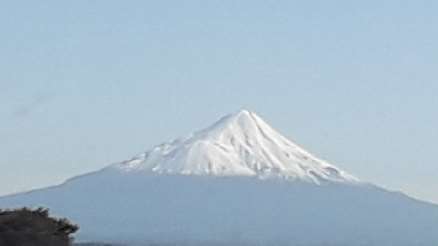 Putting the spotlight on Taranaki sports
From Monday, September 2, Taranaki Sports News is going live and we want you to be part of it.
We're aiming to be a 2019 on-line version of a sports newspaper, with every sport in Taranaki getting stories, photos and results published online on our website 'Sports News Taranaki'.
With your help, we are confident the site will fill a huge gap in the community, giving some overdue recognition to those achievers in our sporting world.
We want those stories to start rolling in immediately so that when we go live, we have some good stories to publish that will be of interest to so many of us.
Please note we are all about Taranaki sports stories for Taranaki people and we have hired a top Taranaki journalist, Kath Brown, formerly of the Taranaki Daily News and editor of the North Taranaki Midweek and Taranaki Star to be our editor.
We have also got some award-winning columnists to share their thoughts on the issues of the day that affect Taranaki sport.
We aim to be informative, lively and never boring.
She is looking forward to working with you and as an experienced sports sub-editor, she will happily edit your stories to ensure they are of a high standard.
If you can't write stories, and many of us can't, don't worry, Kath has got a template that is attached for your convenience.
Just follow the form and fill in the info, as well as sending a photo or two and leave the rest to her.
Please help us to help our sports.  Ever since Stuff decided their regional newspapers would no longer employ sports reporters, we know many sports have struggled to get publicity. We know that's not the fault of the Taranaki Daily news management and reporting team, and they help whenever they can.
The reality is they don't have space or resources.
We do!
We anticipate building a strong audience of viewers and becoming the place to go to get your Taranaki sports news.
However, the success of the site is dependent upon the codes providing us with stories.
The trustees of Sports News Taranaki are Grant Hassall (chair), Peter Tennent, Mark Robinson and Gordon Brown.