Exciting clash to open cricket season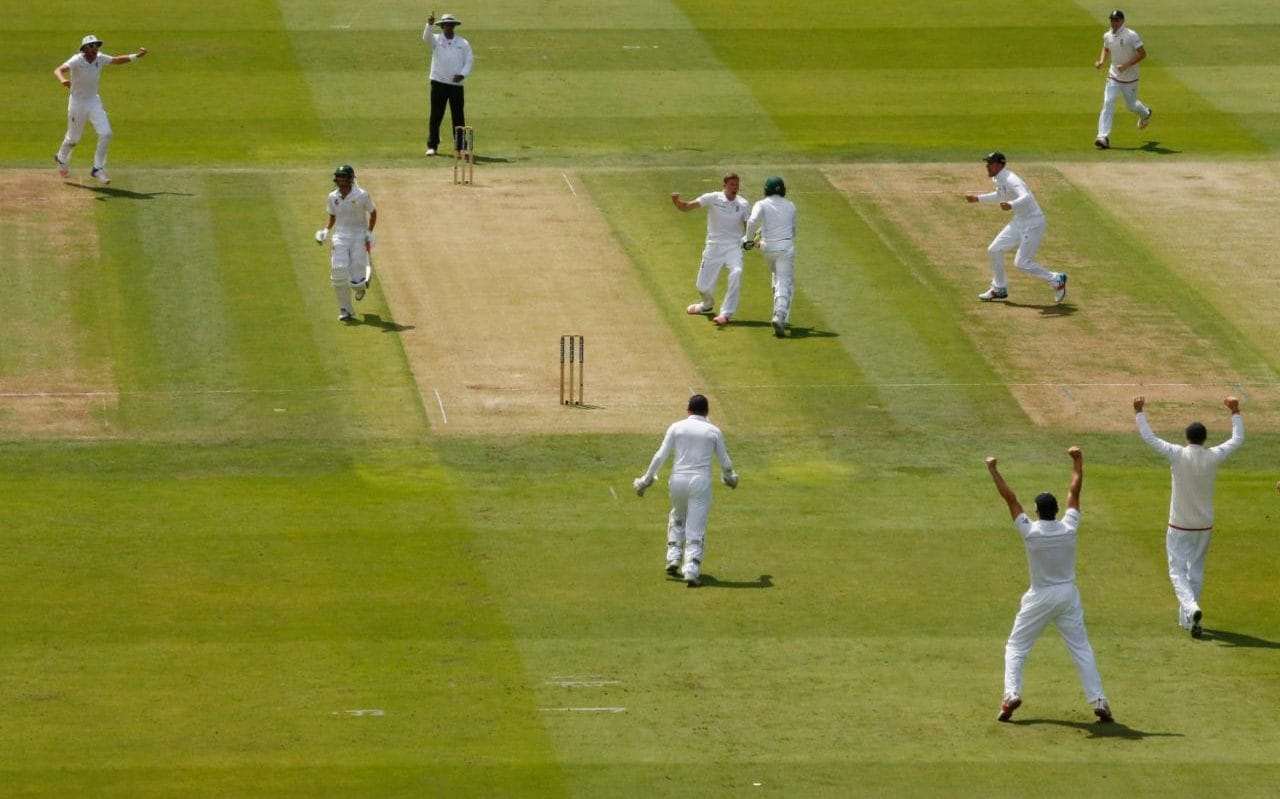 The Taranaki club cricket season gets under way this weekend with the start of the Revital Fertiliser Premier grade, a mouth-watering clash comes up in round one with New Plymouth Marist United hosting Woodleigh, defending champions New Plymouth Old Boys take on Francis Douglas Memorial College while the battle of the south takes place as Hawera welcomes Stratford. The final game sees New Plymouth Boys High square off against Inglewood.
A full list of premier squads are below:
STRATFORD CRICKET CLUB
Squad: Paul Lightoller, Liam Muggeridge, Tom Starkes, Christopher Coombe, Grant Commerford, Finbar Moriarty, Kayne Dunlop, Tyla Judson, Reece Trumper, Oli Hall, Cullen May, Luke Gould, Ryan Anderson. Trent Conway, James Pennefather, Nic Merson, Tom Bruce. The team will be captained by the experienced Paul Lightoller.
Stratford will have two overseas players this season in the way of Christopher Coombe, a pace-bowling allrounder who is a Namibian international player and will be looking to take the new ball and bat middle order. Tom Starkes, Yorkshire, is a top-order batsman and handy off-spin bowler. Returning to the side is Luke Gould who will strengthen the bowling attack. Reece Trumper (NPBHS) and Oli Hall (FDMC) James Pennefather (Wanganui United) are new to the club.
CIVIL QUARRIES INGLEWOOD CRICKET CLUB
Aaron Taylor, Aaron Zame, Brent Stevens, Clint Frost, Cody Chilcott, George Redpath, Hayden McIntyre, Jason Dombroski, Luke Dravitzki, Martin Keegan, Matt Simpson, Pete Connole, Richard Clough, Ryan Wills, Taylor Williams, Tinotenda Mutombodzi, Troy Chilcott.

The Premier squad will be bigger than previous years, with an additional six players to boost the existing 11 from last year. The squad will again be captained by the experienced Aaron Zame for the two-day competition, who took the team to the final at Pukekura park last season. Newly appointed Brent Stevens will captain the One day and T20 competitions.
Current Zimbabwe international, Tinotenda Mutombodzi will join the squad following the completion of his International duties and visa process. The top-order batsman and leg-spin bowler has been in fantastic form for Zimbabwe having just finished their T20 Tri-Series against Bangladesh and Afghanistan. Tinotenda comes to Inglewood with plenty of X-factor and experience, which will be extremely beneficial in the development of the provinces and Inglewood's future cricketing Stars.
Rewarding strong performances from last year in lower grade teams Pete Connole, wicket-keeper-batsman, and Ryan Wills, bowler, both push their way into the squad. The return of two Inglewood born and bred players, George Redpath, who has been playing premier cricket in Christchurch as an opening bowler and Cody Chilcott, who returns to cricket after focusing on his university studies and rugby after making the New Zealand universities team. Former Taranaki opening bowler Taylor Willams also joins the squad and provides a genuine wicket-taking option.
Last season's MVP Luke Dravitzki continued playing cricket overseas in the Netherlands and will again be pushing his case for higher honours as a left-arm spin allrounder. The squad's wicket keeper batsman Troy Chilcott also played overseas in Scotland during the off-season and will be in good touch come round one.
The bulk of last year's squad returns with a strong showing of allrounders; Aaron Taylor, Hayden McIntyre, Matt Simpson and Jason Dombroski. The latter is likely to bring up his 200th Premier cap game in what would be a special moment for Dombroski and his family. Bowling options Clint Frost and Richard Clough are both a chance to get their 30th numbered cap game this summer.
Martin Keegan will likely miss a big chunk of the season due to multiple surgeries on his bowling wrist/hand.
David O'Sullivan will coach the lads, pushing them for one better than last year, a Two-Day Title.
Omissions; Bailey Wisnewski (Wellington), Kyle Dravitzki (work and family commitments).
NEW PLYMOUTH OLD BOYS
Full squad: Mattie Thomas, Dean Stewart, Davis Mills, Ben Mitchell, Ross Bryans, Kaylum Boshier, William Young, Josh Borrell, Jamie Watkins, Viranchi Upadhyay, Max McDonald, Jordan Fettis, Hayden Downes, Quinn Mills, Jarrod Ritson, Matt Shaw, Matthew Broadmore, Myles Simkin, Jackson Braddock Pajo, Troy Jury, Ryan Gilmour.
Defending One-Day and Two-Day champions welcome back hard-hitting batsman Matt Shaw as he returns to the side after missing all of last season through injury, other new faces include, Max McDonald, a Former Buller Hawke Cup representative part of the famous Hawke Cup-winning team a few years ago, Ryan Gilmour comes to the club having finished with NPBHS. Tem Hodson and Chad Quinney are missing with the latter having switched clubs to Woodleigh for more opportunities. NZ contracted player William Young expects to play a few more club games coming back from shoulder surgery while Kaylum Boshier will return after Taranaki Rugby commitments.
FRANCIS DOUGLAS MEMORIAL COLLEGE
Aaron Manning - Fleming, Ambrose Moriarty, Ethan Lobb, George Boon, Jack Krutz, Jacob Mortensen, Joshua Elder, Kale Jordan, Terry Norgate, Shane Speed, Max Dowd, Gareth Duffy, Keegan Boon, Lenny Chapman, Thomas Watson, Tawanda Zhanje, Nathan Robertson. Adult players: Harpreet Singh, Doug Proffitt, Matt Hasting.
The team is young with many players in either Year 12 or 13 at FDMC. However, most have now experienced one full season of premier cricket and learned a lot from last season, which was character building in many ways. New players are Year 11 student Shane Speed, who has moved to New Plymouth from South Africa and younger development players Gareth Duffy, Keegan Boon, Lenny Chapman, Thomas Watson, Tawanda Zhanje and Nathan Robertson who have moved into the squad from the Second XI. The squad has been bolstered by some adult players including opening bowler: Harpreet Singh, seasoned cricketer: Doug Proffitt and Matt Hastings, who has moved to the province from Gisborne. These adults will add experience and guidance to the young yet talented cricketers in the squad.
The squad will also play in many college fixtures throughout the summer, playing an array of schools in the North Island, including Mt Albert Grammar, Wanganui Collegiate, St Patrick's Silverstream, Rathkeale College, St Peters School, Cambridge, St Patrick's College and of course cross-town rival NPBHS. The teams' focus is always on the traditional college fixtures with the Premier Men's Grade providing an opportunity to develop their skills and expertise against very experienced cricketers.
NEW PLYMOUTH MARIST UNITED
Full Squad: Kurt Leuthart (c), Ryan Fleming, Dean Robinson, Jarred Cunningham, Ryan Watson, Jacob Leuthard-Richards, Shay Smith, Joshua Barrett, Robson Chapman, Daniel Bernet, Michael Blanks, Michael Kerr, Bryce Hannam, Robbie Yule, Sam Hitchcock, Craig Sole, GJ Pike.

Defending T20 champions NPMU have a couple of new faces with Shay Smith and Robbie Yule joining the club. Yule, a former Manawatu representative cricketer, has moved to the region in search of work and will bolster the already experienced side. Yule has just recovered from knee surgery and will be raring to go. Kurt Leuthart will captain the side with Jarred Cunningham taking over the gloves to allow Sean Mosquera a chance to focus on his batting.
HAWERA UNITED
Full Squad: Amitorze Singh, Ngoni Mupampa, Adam Keene, Ethan Keller, Liam Heibner, Shaun Fowler, Jack Fowler, Karl Frost, Cody McGrath, Robert Northcott, Sam Conway, Phil Joblin, Corbin Nelly, Fynn Riddick, Liam Fowler, Luke Kerehoma, Tyrone Wallace, Chris Stephens.
With the bulk of the squad back for the season, Hawera United looks a settled unit. Amitorze Singh has joined the club as a coach and is a vastly experienced top-order batsman. Hawera has also retained the experienced Ngoni Mupampa as well. He is looking to settle in Taranaki. This is tempered by the loss of last year's captain Nick Walker through injury, which will give Adam Keene the opportunity to captain the side in the one-dayers. Adam has just returned from his second season overseas and will be looking for a fast start to cement a place in the Taranaki side.

Taranaki representative Ethan Keller will spearhead the bowling unit, which features Liam Heibner, Shaun Fowler, Jack Fowler and with the veteran all-rounders Karl Frost, Cody McGrath and Robert Northcott backing them up. Mupampa will once again take the gloves and will ensure a high standard is set in the field.

Kerry Fowler will again manage the side, which will want to build on last year's efforts.
NEW PLYMOUTH BOYS' HIGH SCHOOL
Full Squad: Wiremu Andrews, Zac Betteridge, Oliver Burbidge, Liam Carr, Sam Darth, Shale Foy, Ben Frewin, Jordan Gard, Thomas Graham, Adam Lawrence, Chris Logan, Sebastian Lauderdale-Smith, Jason McGrath, Ben Olliver, Jack Parker, Sam Rankin, Archie Taylor, JB Burger, Mike Rubick.
There are four new inclusions in the NPBHS 1st XI Squad for 2019: Shale Foy, Ben Olliver, Adam Lawrence and new player/coach JB Burger. NPBHS has had two players move on from last season, Reece Trumper and Ryan Gilmour. The NPBHS 1st XI will once again be captained by Ben Frewin. Two adult players, five Year 13 boys, eight Year 12 boys and three Year 11 boys make up the 19-strong NPBHS 1st XI Squad. The school looks forward to another competitive season playing in the Premier Men's Grade.
WOODLEIGH
Shaun Sullivan (c), Jesse Vertongen, Josh Roguski, Josh Quinney, Chad Quinney, Andrew Mason, Simon Bird, Jared Phillips, Matthew Allen, Tyler Sligsby, Mitch Proffit, Phil Barraclough, Scott Evans, Jack Richards, Harshal Upadayav, William Langslow.
Shaun Sullivan will captain a young side that includes four Taranaki representatives. Five players will be coming off summers in England and Scotland and those players should benefit from year-round cricket and may well give Woodleigh the edge in the early season games. The side will be without Nick Standen, Cam Black and Archie Marsh this season. Standen is on his OE while Black has family commitments and Marsh will not be returning from Minehead CC. Those losses have been offset by the incoming Matthew Allen, Chad Quinney, and English off-spinner Jack Richards. Allen joins the squad from FDMC while Quinney has moved across town from NPOB to gain more playing time at premier level while Richards replaces Marsh from Minehead CC. Vertongen and Sullivan will lead the batting from the top, while Jared Phillips will share the new ball with Scott Evans. The squad has a number of allrounders, which should provide balance and plenty of options across the different formats.