Tukapa and Inglewood through to finale
Saturday, Aug 08 2020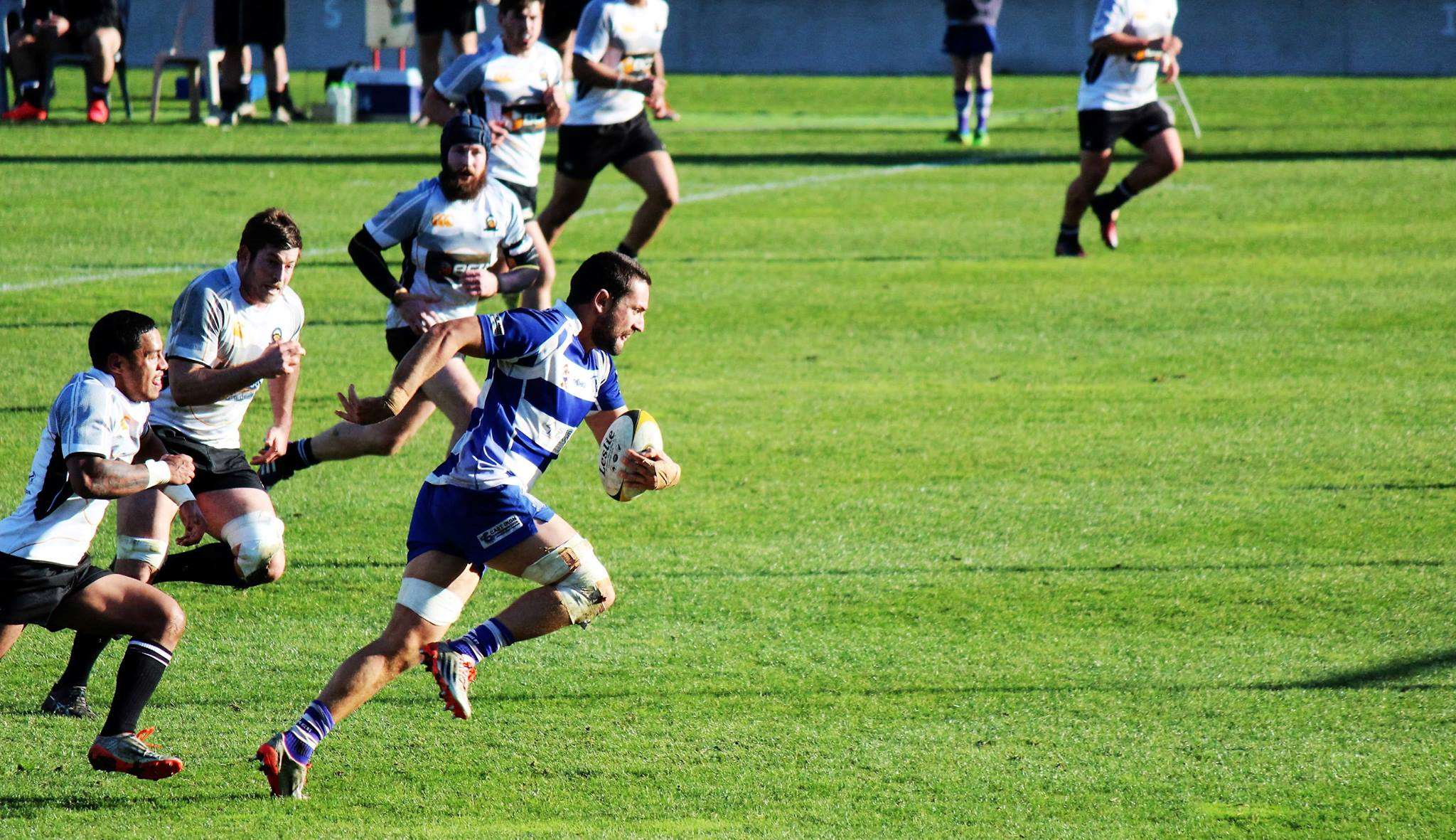 By Will Johnston
Tukapa and Inglewood will battle it out for the CMK premier club rugby title next weekend at the TET Stadium after winning their respective semi-finals on Saturday.
Tukapa trounced Stratford/Eltham 34-7 at Sanders Park while Inglewood beat New Plymouth Old Boys 23-10 at TET Stadium.
Played in front of a healthy crowd at Sanders Park, Tukapa had to work hard for their win in blustery conditions and remain unbeaten ahead of the finale.
The first half proved tight due to the wind and Tukapa lead 7-0 at the break thanks to a try to centre Lukas Halls, who ended up scoring a brace in the match.
The game's momentum changed after halftime as Halls broke away for his second try down the touchline.
Tukapa then backed that up with a speedy run to fullback Jacob Ratumaitavuki-Kneepkens who sliced through the leaking defence.
Stratford/Eltham prop Bradley Chubb scored after Tukapa lock Leighton Price was shown a yellow card by referee Richard Kelly for repetitive infringing which gave the visitors some hope.
To sum up Tukapa's performance, a cross field kick by Ratumaitavuki-Kneepkens gave Price a favourable bounce with minutes to play.
First-five eight Jayson Potroz kicked well in the gusty conditions for Tukapa, while Stratford/Eltham's scrum held their own.
In the second semi-final, Inglewood's defence and patience proved to be a deciding factor in their win against Old Boys.
Inglewood had the slight advantage by, not only playing at home, but beating Old Boys in the regular season.
The clash, also played in front of a packed crowd, was tight after Inglewood led 9-7 at the break.
All of Inglewood's first half points were scored off the boot of first-five eight Cody Hall as he slotted three penalties.
Old Boys' first-five eight Daniel Waite scored the only try for his team as he beat the defence after missing an earlier penalty attempt to get on the scoreboard. Waite then slotted a penalty in the second half to claim all his team's points.
While Inglewood had most of the ball in the first half, Old Boys' gained possession but their try scoring opportunities were stopped by Inglewood's defence, which was a standout in the match.
Down the other end, Inglewood flanker Rhodes Featherstone hurdled over the defence to extend the margin and lock Jonty Ngatai-Powers scored right on fulltime.
The conversions were kicked by Hall to complete a 100 per cent record.
Southern will play New Plymouth Old Boys in the Division 1 final after beating Tukapa and Inglewood in their respective semi-finals.
Southern won the women's competition after beating Clifton 36-10 in Hawera.
Sports News Taranaki will have coverage of CMK finals day which will include the Colts and Division 2 finals.