Talented women top league
Tuesday, Aug 18 2020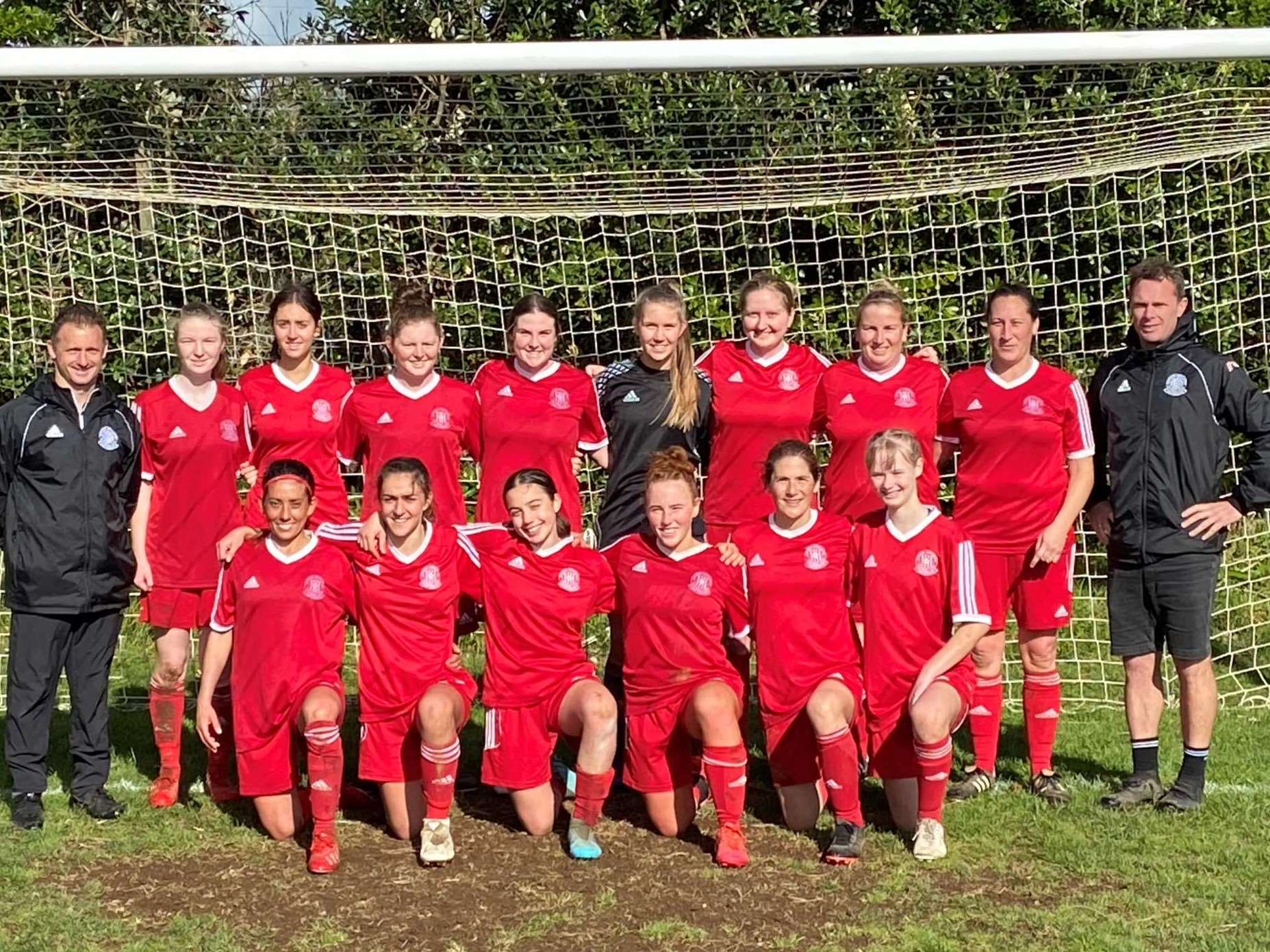 By Will Johnston
Team culture and the desire to represent the Moturoa Football Club played an integral role in winning the women's Federation League title this season.
With one round remaining, the New Plymouth club claimed the silverware last week for the first time. It now has an uncatchable 14-point lead over second place.
Coach Scotty Manson said the Moturoa side, with its blend of young talent and experience, worked hard to be successful in the competitive league.

"The side consistently trained hard, prepared well for matches, and are a close-knit side who are very supportive of each other," Manson said.

With a talented bunch of players on the playing roster, Manson signaled out a handful, including international surfer Paige Hareb.

"Paige has been an excellent addition and provides a level of professionalism and focus that is welcomed. She was linked to the side through Fernanda Toscani and also her cousin Kat Newsome is the women's club captain at Moturoa."

In the side were New Zealand Secondary School representatives, age-group Federation players and high school players, which boded well for the future, he said.

Toscani, from Brazil, was the Taranaki senior player of the year and is leading the league's Golden Boot race with 14 scored this year.

Moturoa has only lost one match in 11 outings, with four big wins over Whanganui (7-0, 5-1, 6-0 and 8-0).

"The side has developed a style of play that utilises its strengths and due to this has no fewer than seven goal scorers, amassing 42 goals to date," he said.
Although the title has been claimed, Manson said the side was still focused on playing an attractive brand of football in the next match.
"Early season goal-setting set some targets that we will still aim to achieve."
He said some players were looking to impress for higher honours and prided themselves on setting standards each week.
It is not only the on-field abilities that have developed their success, the off-field attitudes are just as important.

"Player voice is valued and the squad set its own team and individual player goals, giving them motivation and focus both individually and as a collective unit. They reflect well and work hard to ensure they improve and deliver on game day. I'm super proud of the squad's hard work and dedication to reaching their potential. They have represented themselves and the club with pride, passion and fantastic sportsmanship."
Earlier this season, the side had a set back after lockdown after losing two players due to injury and the Covid-19 situation.
"Fortunately, since then we have had limited interruptions in the way of injury and although a smaller squad has been available, it has been successful," Manson said.

The competition was reduced due to Covid with a four team-four round competition. Some games are even played on neutral grounds to save travel costs.
Manson said while it was not ideal that only four teams entered the competition, it did allow the league to run and hopefully build a pathway for more sides to enter next year.
"The four sides in the competition are very competitive and do host the region's top players."
Results:
Team Whanganui W 7-0
Massey W 1-0
Taradale W 1-0
Team Whanganui W 5-1
Massey L 1-2
Taradale W 3-0
Team Whanganui W 6-0
Massey W 2-1
Taradale W 4-0
Team Whanganui W 8-0
Massey W 4-1

Played 11, Won 10, Lost 1, Goals For 42, Goals Against 5, Points 30.