Dunlop lends a guiding hand
Wednesday, Feb 17 2021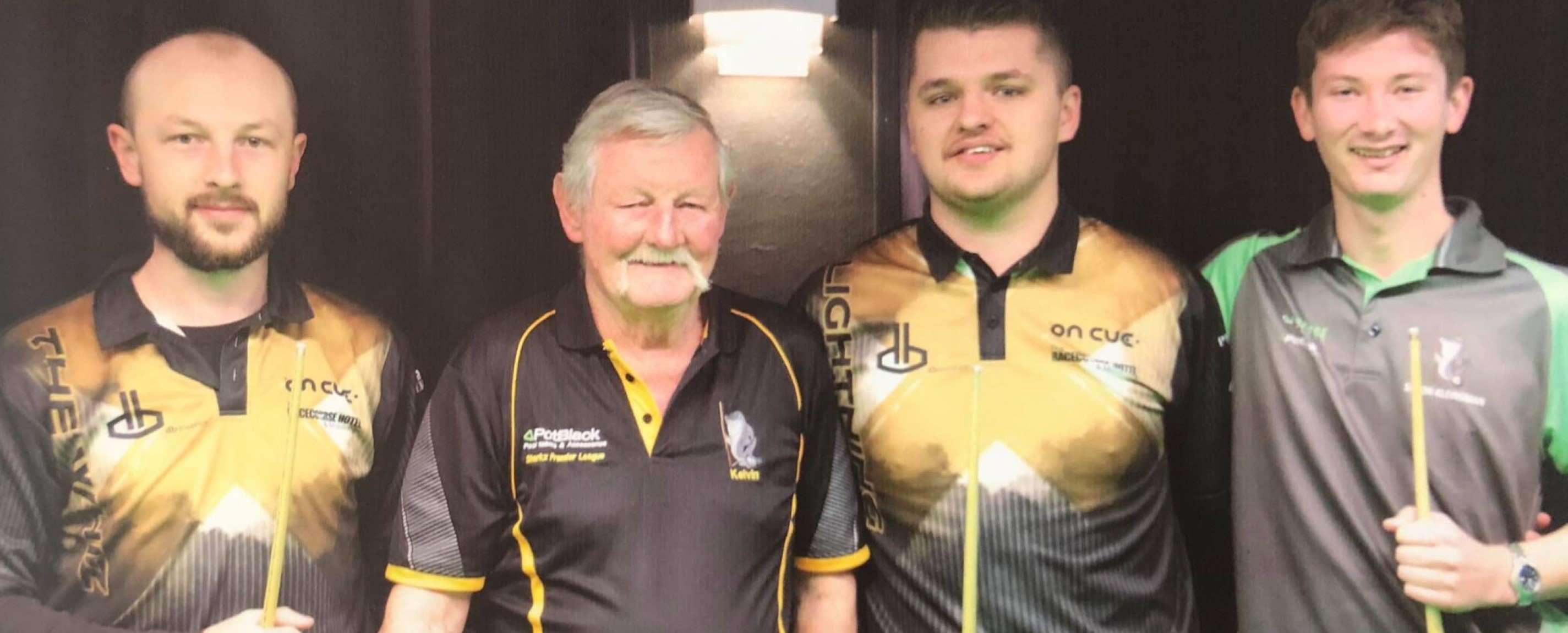 Will Johnston

The New Plymouth Club is becoming a breeding ground for the next generation of pool players and there is one man to thank for that.

Regular pool and snooker player Kelvin Dunlop takes players under his wing using the facilities at the club.

Dunlop started playing pool when he was 14 at Fielding Agricultural College after seeing a pool table for the first time in a hotel in Palmerston North.

Now, 72, Dunlop mentors younger players at the club. It all started with taking school students for lessons on Tuesdays at the club.

"I took 24 players under my wing by myself," he said.

"This lasted seven weeks for two hours every Tuesday. We would play 80 games a day."

In 2019, Dunlop's tutelage paid off when three standout local players, Des Wilcox, Adam Lilley and Simon Kleinsman all won titles.

"Des won the North Islands, Adam the South Islands and Simon the trophy event for the North Islands."

"It was a great thrill for me."

That success didn't happen overnight; it was the result of a lot of hard work and dedication although Dunlop said the three didn't need much coaching.

He first met Wilcox as a 10-year-old at the New Plymouth RSA.

"I played with him two years later in the North Islands on Rotorua when I was 60. We were the top qualifiers winning 15 out of 16 frames."

The pair were beaten 4-3 in the tournament by the eventual winners.

Dunlop first played with Lilley four years ago in Manurewa where they were beaten by the winners of the tournament.

Lilley represented New Zealand against Australia twice in the Oceania tournament and attended the World Snooker Championships in London two years ago.

Dunlop looks at the trio's successes with pride and even bought Wilcox and Lilley a cue each. He enjoys seeing his players progress and develop.


"I didn't teach them a lot, I just saw the potential. They learnt themselves by watching others and teaching themselves to put their chin on the cue."

Dunlop said he probably played more games with Lilley.

"We played close to 100 games in a day, that's 12 games an hour up to eight hours plus. He just gets better."

He said Mario Hildred is another player coming through the ranks, who won the U21 Oceania Snooker Championships in 2017.
Photo: From left, Des Wilcox, Kelvin Dunlop, Adam Lilley and Simon Kleinsman.