Barnes favours Top 14 format
Monday, Feb 22 2021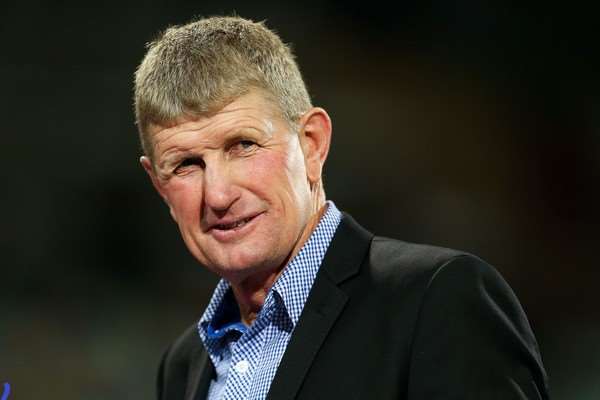 Will Johnston

New Taranaki Bulls coach Neil Barnes is in favour of the Pro 14 League format, which is used in Europe, to replace the current Mitre 10 Cup structure.

New Zealand Rugby (NZR) officials are deciding whether to replace the current premiership-championship format of the national provincial championship (NPC), which kicks off in August.

Introduced in 2006, seven teams are split into two divisions with each team playing crossover matches. The winners of the championship cannot win the overall title, instead of gaining automatic qualification into the premiership replacing the last-placed premiership team.

Before that major shift, the provincial unions played across three divisions.

Speaking on The Most FM Sports Show on Saturday morning, Barnes said NPC sides have the same number of Super Rugby players compared to Taranaki, which was demoted to the championship after a disastrous season in 2018.

"The quality of teams is way more even than the old days when there was a group of teams that had all the Super players and then there were the rest," he said.

"Now the competition is pretty even, that's why I believe the present structure isn't suitable."

The current Chiefs assistant coach said all teams in the championship were quite capable of beating premiership teams, evident last year when Taranaki beat Canterbury for the Ranfurly Shield.

"I can't understand why they're separated."

In the Pro14 competition, all teams are seeded based on the previous year's results and then split into two pools. Teams play their rounds and then at the end both the first-placed teams earn entry into the finals.

The third- and fourth-placed teams play in a crossover to earn a play-off berth.

"Six teams have an opportunity to win the final and everyone has an opportunity at the start to win the whole prize," Barnes said, who has signed a two-year deal with the Bulls.

Barnes said he didn't know how it would fit into the calendar year or how financial it was.

"But as for giving everyone a fair go, that would be awesome."

The favourable option is a north-south competition, which Barnes said would provide benefits, including cost savings for unions.

NZR sent out a survey to its stakeholders to assess the appetite for the north-south competition.

Sports News Taranaki understands consultation with all provincial unions is ongoing before a final decision is made.