Taranaki Premier rugby squads 2021
Friday, Apr 02 2021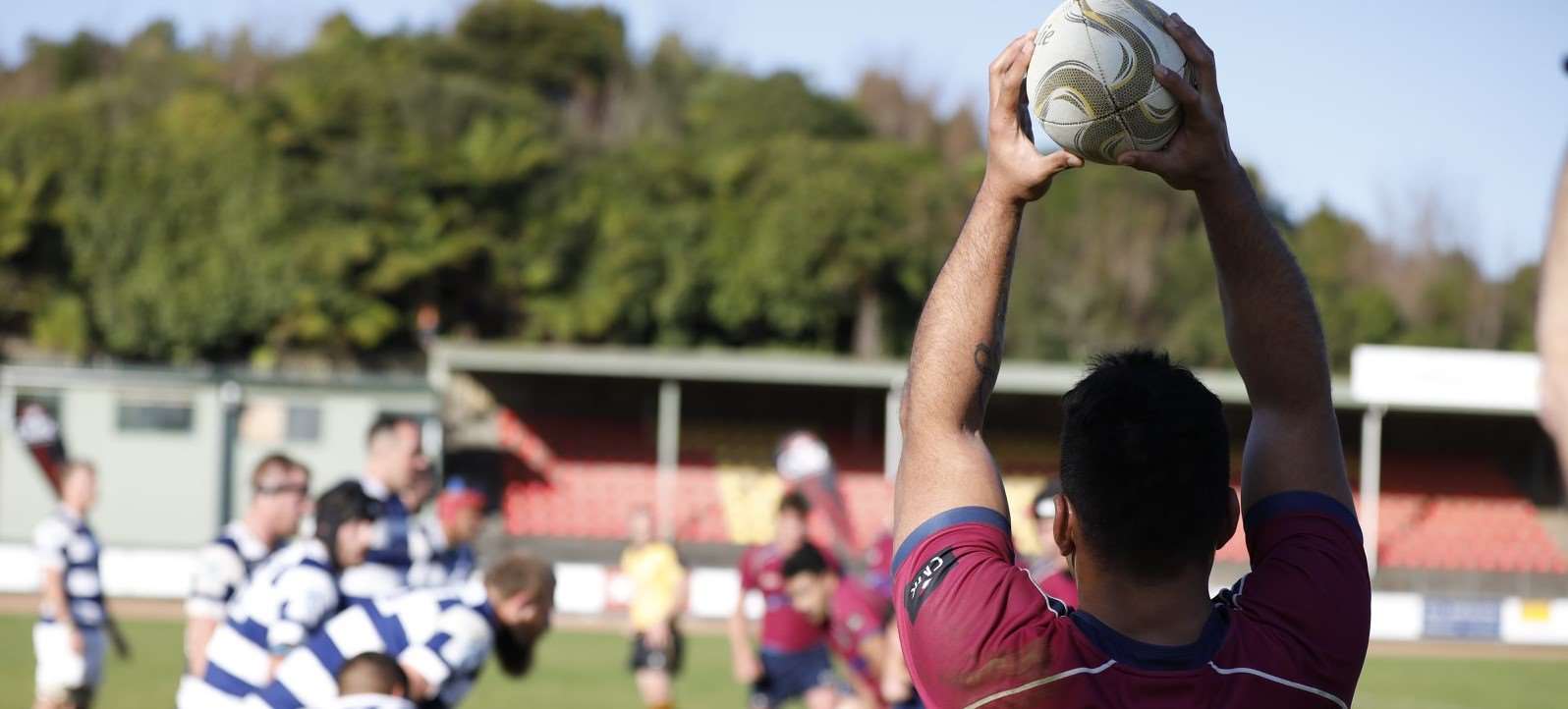 Sports News Taranaki looks at each premier club rugby team ahead of the opening round this weekend.

Stratford/Eltham

Stratford/Eltham coach Ross Williams named a large squad of players who are keen to be in the mix for this season. It has recruited former Whanganui Collegiate halfback Adam Lennox and former Palmerston North Boys' High School midfielder Lafo Ah Ching to join a very committed group of local players. It welcomes back Alex Mitchell, James Millar, Simon Childs and Daniel Bishop. The squad also features many Taranaki academy players. Midfielder Nathan Clough will captain the team again and will be supported by prop Kyle Stewart, who is back after a season in Manawatu. Last year, Stratford/Eltham made the semi-finals but were beaten by Tukapa. It has the potential to become a top-four team again this year. Williams said the team will work hard to reach its potential as a group and have fun along the way.

Squad: Nathan Clough (c), Kyle Stewart (vc), Trent Rowlands, Simon Childs, Ethan Muir, Daniel Bishop, Bradley Chubb, Alex Mitchell, Aaron Tosland, Cameron Utton, Simon Bailey, Hamish Walker, William Butler, Jared Dodunski, Hemopo Cunningham, Cody Grayling, Sam Bishop, Scott Jury, Matthew Kissick, Sam Cleland, James Millar, Dawson Austin, Nick Childs, Adam Lennox, Aaron Moore, Lyle Crudis, Rocky Olsen, Jordan Lampe, Chayce Bailey, Lafo Ah Ching, Niwa Barlow, Caleb Davis, Lauchlin Drummond, Jordan Masters.
Coaches: Ross Williams, Matt Stone, Craig Fevre, John Whittington.

Tukapa

After winning the condensed season last year, defending champions Tukapa hasn't found it difficult to re-recruit its players. In fact, new coach Nathan Lawrence and returning coach Ben Sifleet named a very experienced squad that will feature Taranaki representatives including Mitchell Crosswell, Leighton Price and Jayson Potroz. It also includes solid club experience that will ensure it's up for another title this season. Pomare Samupo re-joins the squad and will add to his 140 games of experience. Scanning the rest of the squad, there doesn't seem to be too many new players in the group, but New Plymouth Boys' High School pivot Tom Cutler joins the squad who will soak in the experience. Tukapa will be captained again by midfielder Henry Miles, who is respected on and off the field, co-coach Ben Siffleet said.

Squad: Liam Bernet, Jackson Clarke, Brendon Dent, Alec Dravitzki, Luke Dravitzki, Shaye Hill, Josh Hopkins, Mairenga Lapoo, Reuben McLeod, Scott Mellow, Mike Nyssen, Nathaniel Peters, Corbin Porteous, Leighton Price, Chris Jollands, Ricky Riccitelli, Mitch Croswell, Ethan Seed, Hayden Chamberlain, Tom Culter, Lukas Halls, Eli Kneepkens, Issac Kneepkens, Jacob Kneepkens, Lagen Kumora, Santana Marshall, Henry Miles ©, Jayson Potroz, Mason Porteous, Pomare Samupo, Luke Taplin, Liam Ward.
Coaches: Ben Siffleet, Nathan Lawrence.

Spotswood United

After winning the competition in 2019, last year was a disappointing year for Spotswood United. But with a new coach, there is hope for the New Plymouth club, who always play with immense pride and passion. It is missing a couple of key players with prop Jared Proffit gone to Clifton and first-five eighth Josh Jacomb moved to Inglewood. That leaves a big gap of experience in the squad in those positions. It will rely on Warwick Lahmert, Tristan Lahmert, Jacob Bourke and Sione Sifa for leadership. There is a smattering of potential throughout the squad which includes former New Plymouth Boys' High School winger Kusitino Drauna joining the squad. The club will be down a field this season with the demolishment of the East Stand at Yarrow Stadium taking out the number two field.

Squad: AJ Lemalu, Bailey Hayward-Kingi, Campbell Grayling, Chandler Hayward-Kingi, Emerson Gray, Ethan Reti, Ezra Low, Fenni Sofini, Jack Hartley, Jacob Bourke, Kusitino Drauna, Mac Roqica, Malachi Reweti, Matt Tupa, Meli Sifa, Mikaere Bell, Moses Christie, Sione Sifa, Sione Tomu, Tamati Tupuea, Tawera Baker, Tristan Lahmert, Tyrese Ratahi, Viliami Ahio, Warwick Lahmert. Coaches: Junior Togia, Grant Leigh, Matt Goodwin.


New Plymouth Old Boys

Daniel Brooks has joined existing New Plymouth Old Boys coach Andy Slater for the 2021 campaign. Despite missing out on last year's finals, the side has picked up several players including former Taranaki player Codey Rei who has returned from a stint in Japan.
Taranaki players Daniel Waite and Brayton Northcott-Hill will return from injury in the early rounds of club footy to strengthen the backline. While Jayden 'Dog' Ford alongside Dean Stewart will return to the squad and will provide plenty of experience in the tight five.
Last year's NZ Under 20's players Kaylum Boshier and Tupou Va'ai will have limited availability during the season dependent on their representative commitments. The remainder of the forward pack will comprise of existing talent of Mitchell O'Neill, Michael Loft and Toby Burkett. In the backline, Shaan Waite returns whilst newcomer Alex Rowlands joins the club. The rest of the squad remains the same with Adam Smith and Jahmarl Weir to add excitement in the back line. Other new players have come from the Division 1 side.

Squad: Toby Burkett, Mitchell O'Neill, Josiah Pokai, Perry Lawerence, Donald Brighouse, Brent Tucker, Deken Rooks, Jayden Ford, Gabe Lauderdale-Smith, Michael Loft, Rowan Slater, Jordan Roylance, Shaan Waite, Brodie Lilley, Daniel Waite (c), Chris Bryant, Adam Smith, Charl Labuschange, Braydon Northcott-Hill, Jackson Carrington, Cody Rei, Saiasi Qiokata, David Stark, Jamahl Hapi, Sean White. Coaches: Andy Slater, Daniel Brooks and Brendan McGlashan.

Clifton

Team not supplied

Coastal

Coastal's summer recruitment campaign is something to admire. Last year's semi-finalists found 11 players to join the large premier squad including former Hurricanes prop Ben May. The club will also use halfback Logan Crowley, who spent the last few seasons in Southland. His provincial experience will be an asset to the club with his great pass and vision. Any gap and it could be deadly. Versatile back Denzell Sofeni-Calder is a young player to watch for with his electric pace, great vision and skill. Beni Kalin returns to the club after being away for four years and will look to capitalise on his strong defence and carries. Also featured in the clubs are committed club men like Liam Hurley, Andrew Trolove, Dylan Schuler and captain Jeremy Newell just to name a few. Expect Coastal to be a top-four team again.

Squad: Liam Hurley, Ben Brophy, Andrew Trolove, Chris Simons, Beauden Fleming, Ben May, Chris Gawler, Jeremy Newell, Kaiden Luke, Richard Beckett, Dylan Schuler, Josh Lord, Beni Kalin, Jacob Gopperth, Cody Rothwell, Joel Chard, Rawiri Nanaseni, Black Barrett, Logan Crowley, Daniel Crowley, Rick McKenna, Luke Berquist, Troy Stevenson, Wills Moala, Thomas Kalin, Liam Parker, Denzell Sofeni-Calder, Jackson Sinclair, Kobe Sinclair, Harry Smyes, Jeremy Gopperth, Arepa Bishop. Coaches: Mark Davis and Alan Crowley.

Southern

Southern will finally celebrate its 25th anniversary this year after it postponed the event last year. It's squad is established with plenty of its key players back. That includes Lewis and Jackson Ormond, Brent Aston-Landers, Cody McGrath, Daniel Hornby and Sean White. The nuggety club also features some new players who will want to make an impression this season. The Hawera-based club will be coached by Kepa Grindlay again for this season and assisted by Matt Sandford and Daniel McKerrow. It is capable of a top-four finish this year if it can execute in key areas. Traditionally Southern start well in the competition. Southern will want to fire in its important year, which will be celebrated on Easter weekend.

Squad: Brent Aston-Landers, Walter Cole, Reegan Corbett, Tekepa Grindlay, Daniel Hornby, Luke MacLeod, Jordan McFarlane, Cody McGrath, Jackson Ormond, Lewis Ormond, Daniel Parete, Wilson Parata, Robert Peseta, Matthew Picard, Brad Saxton, Tobia Stark, Aston Talaia, Juan Tantrum, Jade Taylor, Kyle Wilson, Connor White, Mack White, Sean White. Coaches: Kepa Grindlay, Matt Sandford and Daniel McKerrow.

Inglewood

Inglewood has a largely settled squad, with backs Luke Brown, Lachlan Bunn and Michael McDonald the only major names missing from last year's beaten finalists. The team is really thrilled to have promoted a number of players who have come through the club, with prop Bradley Whitmore and midfielder Wes Harvey prime examples. There are also a number of local players returning to the club from university, such as utility back Cody Chilcott, and flanker Corbyn Fabish. Other new additions include Chiefs U-20 first-five Josh Jacomb, outside back Salesi Havea and midfielder Louis Devery. Other key players for the season are co-captains Johnny Faletagoai-Malase and Ben Sapwell-West, the front row of Crusader Faletagoai, Millennium Sanerivi and Shem Setu, loose forwards Christian Faavae, Jack White and Rhodes Featherstone, and experienced backline generals Avon Lewis and Cody Hall. Key matchups throughout the season will be the rematches of last year's Grand Final against Tukapa, and games vs Coastal are always a stern test, particularly the first-round fixture at Rahotu.

Squad: Crusader Faletagoai, Shem Setu, Bradley Whitmore, Cameron Shotter, Millennium Sanerivi, Ian Burmeister, Brook Harvey-Smith, Hayden Keeling, Jonty Ngatai-Powers, Hayden Kilpatrick, Jack White, Seth Setu, Corbyn Fabish, Ricky Curtis, Rhodes Featherstone, Christian Faavae, Johnny Faletagoai-Malase (co-captain), Ben Sapwell-West (co-captain), Danny Nicholls, Cody Hall, Cody Chilcott, Josh Jacomb, Parris Faapolou, Avon Lewis, Wes Harvey, Louis Devery, Steven Snoxell, Salesi Havea, Isaiah Graham-Hooper, Jayden Fabish, Willem de Bod. Coaches: Ngatai Walker, Jason Hooper and Chris Masoe.