Loose limb found under grandstand
Friday, Apr 09 2021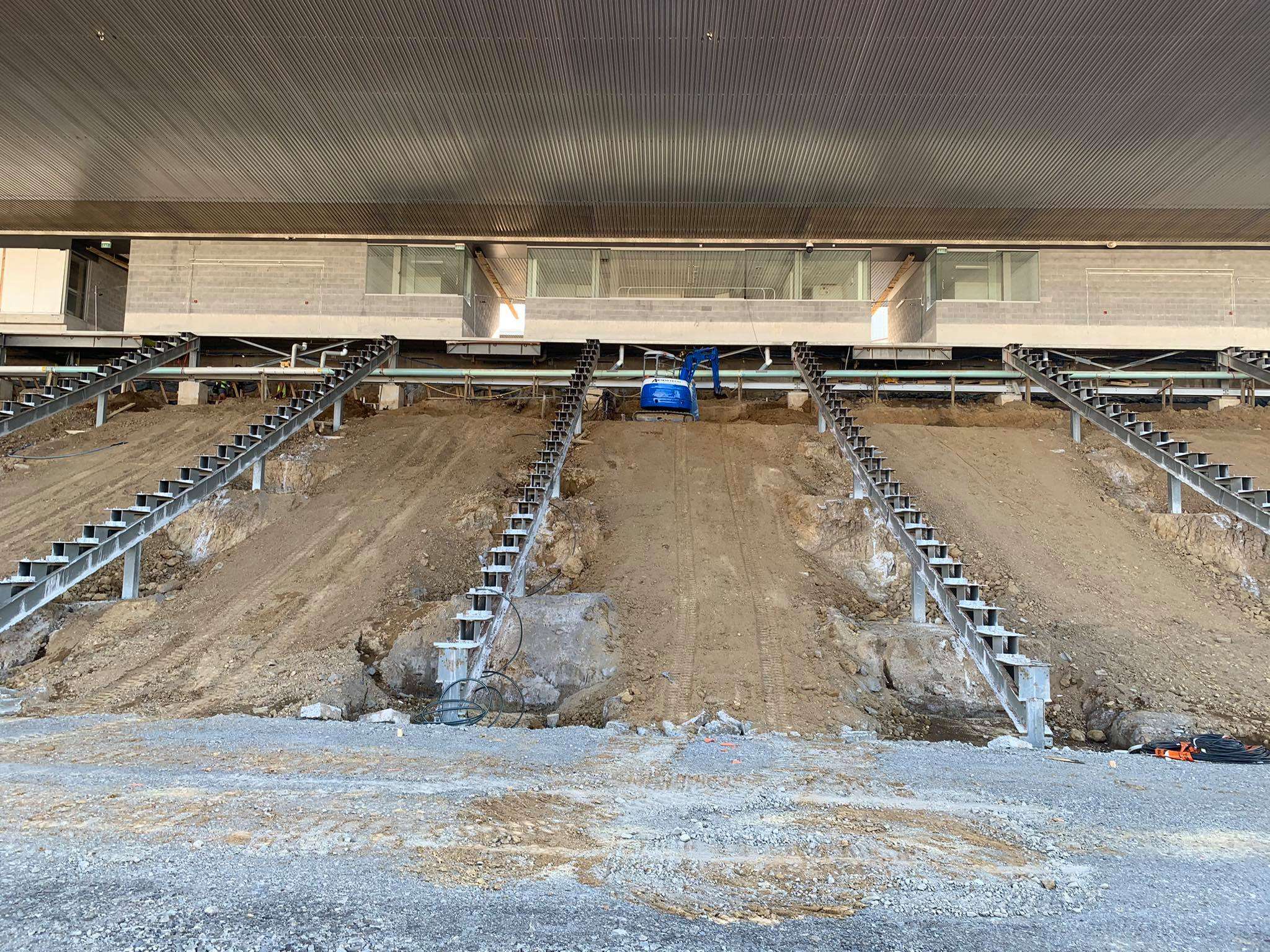 Will Johnston


Dirt, concrete and piles weren't alone under Yarrows Stadium's earthquake prone West Stand.
While Clelands Construction workers tore apart the grandstand during the redevelopment project, other items were uncovered after hiding in the dark for years.
During a media tour on Thursday, Clelands director Bruce Earby said many old programmes, cans, a wallet and even a finger were discovered when the seats and bleachers were removed to stabilise the ground.
He said the programmes must have fallen through cracks but how the other items got underneath tonnes of concrete remains a mystery.
The wallet found under the northern end of the stand belonged to a Hawera High School student, who is about 30 years-old now.
"The guys contacted him and we will give it back," he said.
Even a foam hand finger was uncovered too, which hasn't been sold at sports events for many years.
Meanwhile, progress on the stand's redevelopment is on track for events to be held at the venue from February 2022.
Earby said workers are currently removing steel stringers under the West Stand and installing anchors to allow for piling to take place in a few weeks' time.
"We then pull the old foundations out that's holding the stringers up and then we can start our piling for the new stuff."
He said the piles are 18-meters long, deeper than the current 13-meter ones.
The bleachers and seats will then be put back together.
Taranaki Regional Council director corporate services Mike Nield said the demolition of the East Stand by Christchurch firm Ceres NZ, will happen in four phases, with the first to start next week.
"The first phase is to take out all the stuff that can be reused and deployed elsewhere. Things like boilers, kitchen equipment, the seats, pieces of glass," he said.
Cranes will then be brought in to take the roof off in sections before the stand is fully demolished.
"The fourth phase is to clean out the foundations and get it ready for the rebuild of the new stand."
Details on what the new East Stand will look like aren't confirmed but Neild said the $2million demolition part of the project will take three to four months all 'going well.'
He said the project is well inside the $50million budget.
Additional work around the ground will include a new field and LED lights installed to replace bulbs in the light towers.
It's estimated the entire project will be completed in 2024.