Equestrians happy about Retreat
Saturday, Apr 17 2021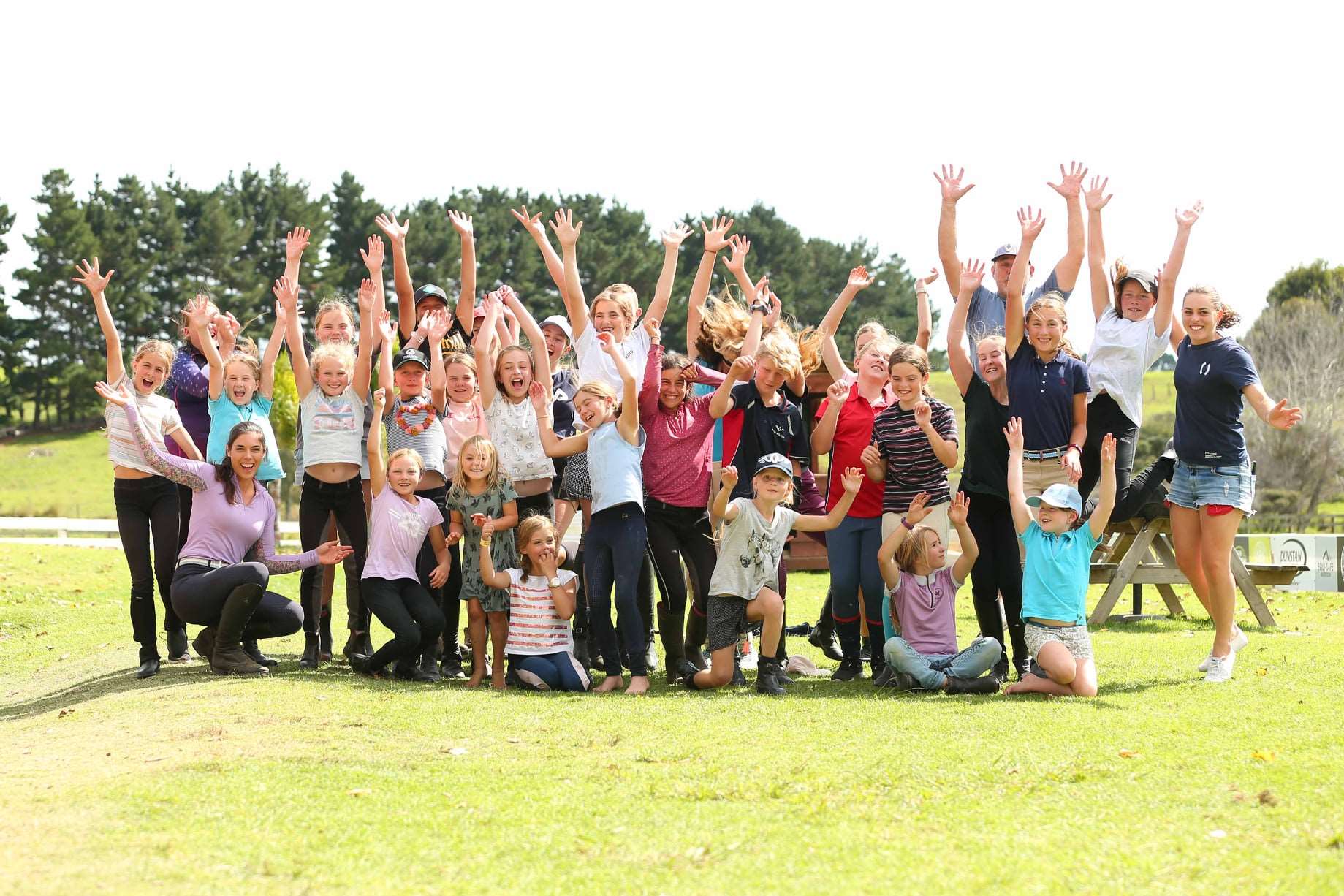 Soon to arrive at the New Plymouth racecourse are the Wilson sisters, an epic equestrian duo seen as rockstars to the junior horseriders of New Zealand. Saving the Kaimanawas, writing books, doing movies and winning numerous showjumping competitions make them the idol of many a young New Zealand equestrian.

New Plymouth Pony Club along with NP Racing Club are both delighted to help the sisters run their four-day retreat at the New Plymouth racecourse. Several of the racehorse trainers are currently heavily involved in starting many young thoroughbreds from the recent Karaka sales but are happy to make room for the sisters. The old stable area will be at maximum capacity during the first weekend of the school holidays with 48 retreat horses living there along with dozens of racehorses in training. It's horse action at its absolute best.

Kids and their parents will be learning to show jump and ride cross-country jumps. Racehorses will be learning how to be racehorses. Raceway staff have been working hard to smarten up the horse accommodation and the Racing Club will provide catering and showering space. It just shows how versatile the racecourse space is. Added to the mix is the arrival of a hot air balloon but it's scheduled to land just after the horses have left which is a lucky thing.

It's not unusual to find sport horse training and racehorse training working alongside each other, says Megan Gundesen of New Plymouth Pony Club. Racecourses around New Zealand provide the perfect venue for equestrian sport, she says.
"Flat green space is becoming rare and it's an essential ingredient if horse training and horse competitions are going to exist into the future". According to a 2012 Waikato University report, the sport horse industry is incredibly valuable to New Zealand, generating more than $1 billion per annum of economic benefit. And horses mean jobs because of the care, land, buildings, and training they require. Currently, there are 30 people per day working at the New Plymouth Raceway. Racehorses need track riders, trainers, stable hands, builders, and turf specialists. They are the type of jobs that New Zealand needs for people who like to work outdoors, work with animals, and work with their hands.

This is the first time the famous Wilson sisters have run their clinic at the racecourse and it is hoped it won't be the last.