Mountainairs rely on Kiwi talent
Wednesday, Apr 21 2021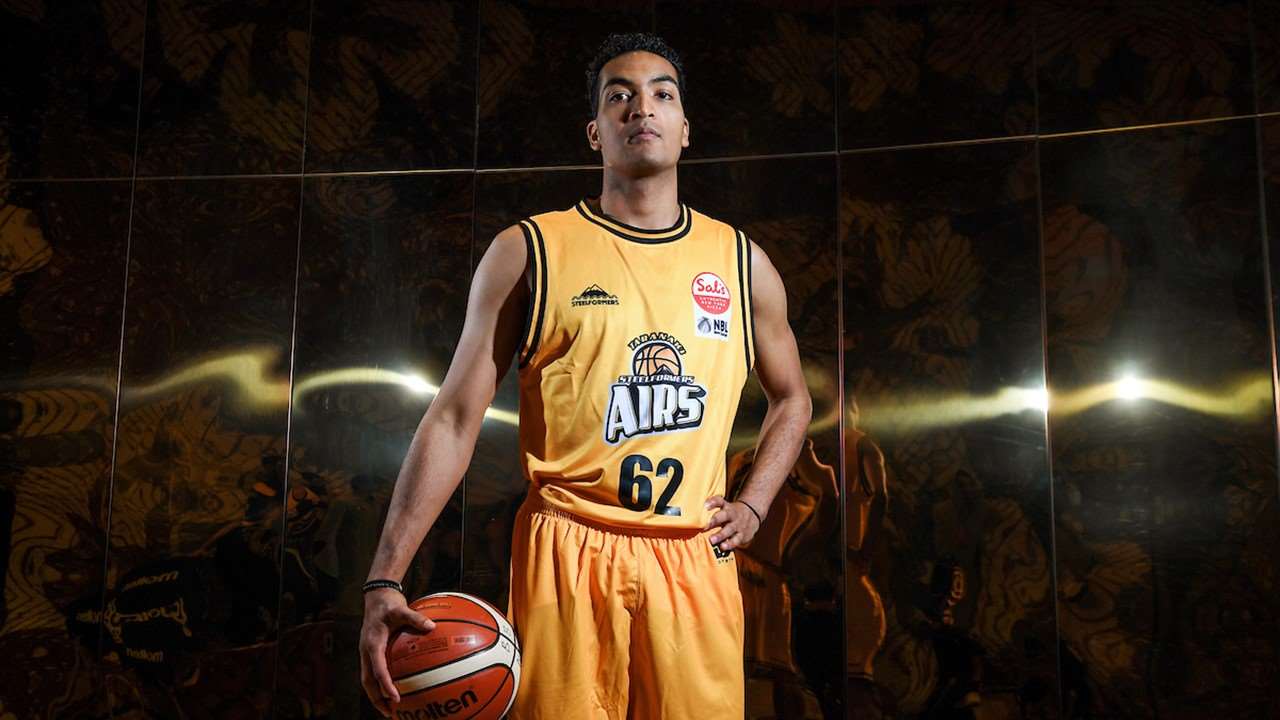 The Steelformers Taranaki Mountainairs gave a glimpse of their talent by making the semifinals of the 2020 Showdown.

Now they hope to build on that for the 2021 Sal's NBL season by focusing on Kiwi talent and their outstanding American import Marcel Jones (pictured).

Jones is a multi-award winner, including All Star Five at last year's Showdown. A prolific scorer and rebounderJones brings star factor to the Airs in spades.

Tai Wynyard is young, big, strong and loaded with natural talent, After a huge pre-season, Wynyard is ready to fire and he could be the x-factor the Airs are looking for.

American Nelson Kirksey, 31, is a quality veteran, along with 39-year-old Aaron Bailey-Nowell. Both bring years of experience and leadership to the young team and should lift the team in 2021.

Going with just one import, when most teams have two is a risk. But the Airs want to build and develop Kiwi talent, which is to be applauded. The lack of star power might make things a little tougher on court.

The biggest reward for the Airs could be the foundations being put in place for future success.

Another to watch out for is Carlin Davison. The teenager has talent and could be one of the young stars the Airs are hoping will take them forward into the future.

The Mountainairs face a tough start with a first-up road trip down south to play the Sharks and NuggetsThree home games follow, including a huge night on May 6 when Aaron Bailey-Nowell will celebrate his 300th game.

The 2021 Roster is Scott Telfer, Haize Walker, Riley Putt, Latrell Teka-Wall, Francis Mulvihill, Baxter Fenwick, Tom Poulgrain, Tai Wynyard, Carlin Davison, Aaron Bailey-Nowell, Morgan Trott, Nelson Kirksey and Marcel Jones. Coach: Trent Adam.

The schedule is:
Thursday, April 29, 7:30 pm @ Southland Sharks
Saturday May 1, 7:30pm @ Otago Nuggets
Thursday, May 6, 7:30 pm vs Franklin Bulls
Sunday, May 16, 5:00 pm vs Otago Nuggets
Thursday, May 20, 7:30 pm vs Hawke's Bay Hawks
Sunday, May 23, 3:00 pm @ Manawatu Jets
Saturday, May 29, 7:30 pm vs Southland Sharks
Friday, June 4, 7:30 pm vs Auckland Huskies
Monday, June 7, 2:00 pm @ Nelson Giants
Sunday, June 13, 3:00 pm vs Canterbury Rams
Saturday, June 19, 7:30 pm @ Wellington Saints
Sunday, June 20, 5:00pm @ Canterbury Rams
Friday, June 25, 7:30 pm vs Manawatu Jets
Friday, July 2, 7:30 pm vs Wellington Saints
Saturday, July 3, 7:30 pm @ Franklin Bulls
Saturday, July 10, 7:30 pm @ Hawke's Bay Hawks
Sunday, July 11, 5:00 pm @ Auckland Huskies
Saturday, July 17, 7:30 pm vs Nelson Giants.