Bailey-Nowell bags 300 games
Friday, May 07 2021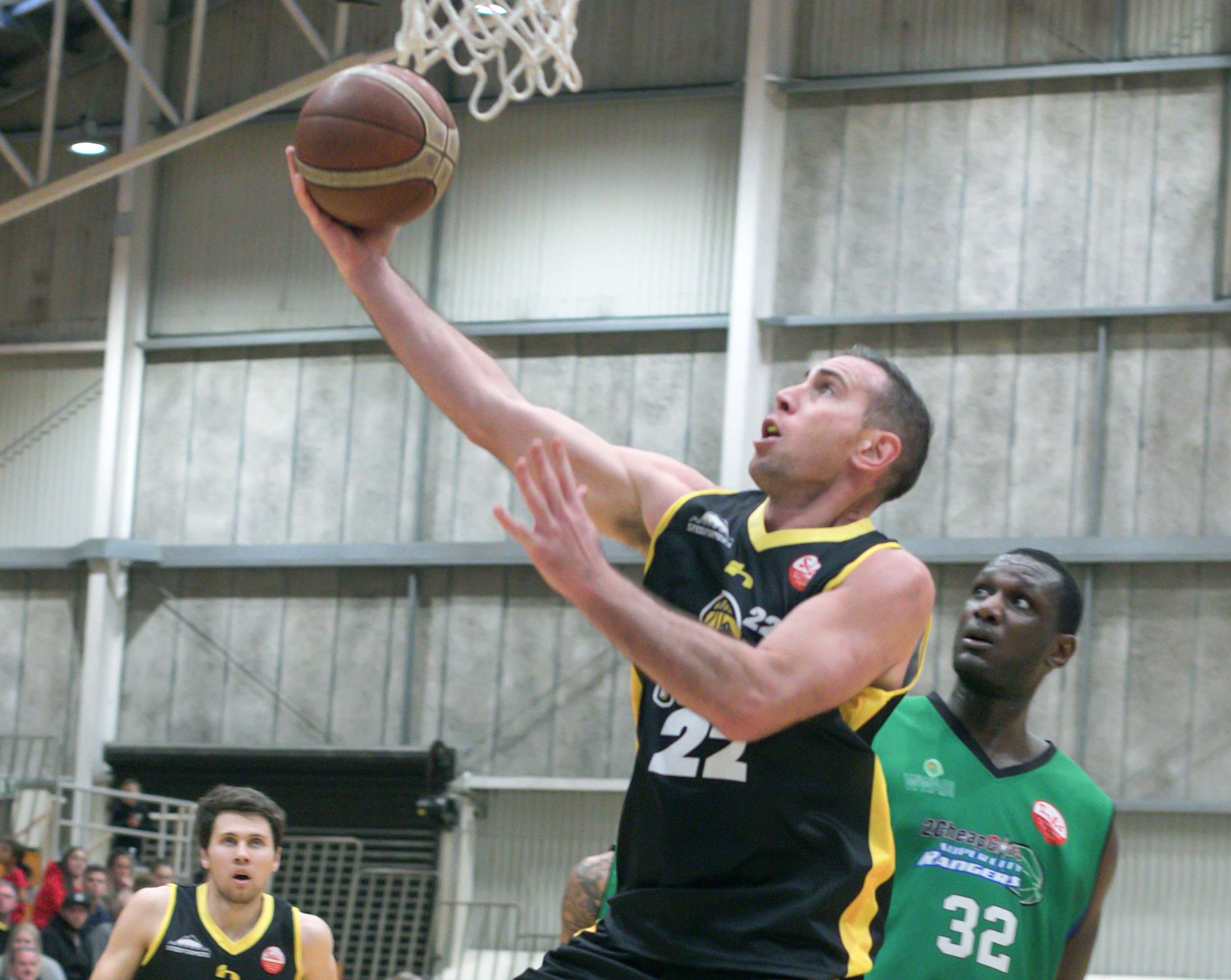 Will Johnston


There was a silver lining for Taranaki Mountainairs' forward Aaron Bailey-Nowell this year.
The 39-year-old was meant to play his 300th national basketball league (NBL) match during the Mountainairs' opening game against Southland last week, but injury prevented him from taking the court.
Instead, he brought up the milestone in front of 1,800 home fans at the TSB Stadium on Thursday night.
While Taranaki lost 101-85 against the Franklin Bulls, Bailey-Nowell said it was an emotional night for so many reasons.
"Last week was a bit of a disappointed, but the upside is I was able to play my 300th in front of my family and friends and the community of Taranaki," he said.
He mentioned the loss of Steve 'Coach' McKean, who made a 'huge impact' across the community.
"We had a good relationship. I had the pleasure of having him as a coach and he gave you confidence, that's what you want as a basketball player."
Reflecting on his 19-year career, which saw him rack up 16 consecutive seasons at one stage, Bailey-Nowell started with the Wellington Saints in 2002.
He won a title a year later before playing for Taranaki in 2004, his first of four stints. He played two seasons for the Manawatu Jets from 2006 and a season with the Auckland Huskies in the improvised NBL Showdown in Auckland last year.
Bailey-Nowell won many national titles in the 3x3 format and represented New Zealand in the condensed version.
Known as 'Aunty,' he said he puts his career down to luck, family and love of the game.
"It can come down to a bit of luck, but most of it for me is family support. My wife Melissa was there when I put on the singlet for my NBL match. I couldn't have done it without them in terms of picking up the slack when I was awa," he said.
"A lot of athletes have given up due to family. My children want me to play, they're big supporters of me."
The 200-game Taranaki veteran has seen many changes during his length basketball career.
He said fundamentally the game hasn't changed but the scoring has.
"The offensive is surrounded by the three-point line. People that are good technicians in terms of offense tend to shine. There's now a big emphasis shooting threes." he said.
Bailey-Nowell added the league isn't as tough compared to when he first started but is more physical.
Being the oldest in the team, Bailey-Nowell said his body is feeling good, but the mind is somewhere different.
"I need to put my family first. Possibly this could be my last year."
Taranaki's last regular season match is on Saturday, July 17 in New Plymouth.
Photo: Ken Davies