Barrett made Coastal centurion
Sunday, May 09 2021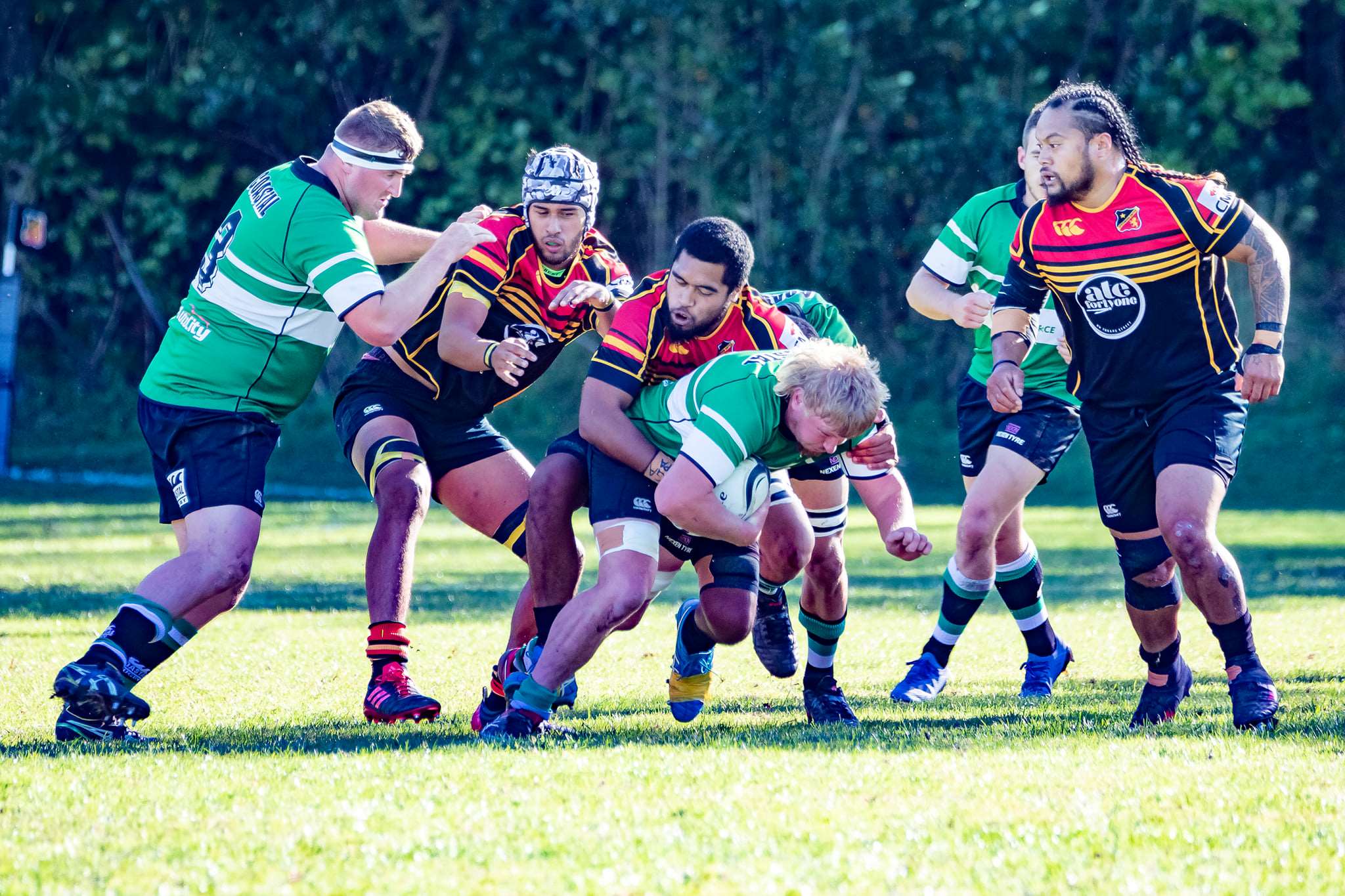 Will Johnston

Photo: Michael Espiner


Blake Barrett achieved something his brothers will likely never do.
The brother of Beauden, Scott and Jordie Barrett played in his 100th match for the Coastal premier rugby team on Saturday.
It was a special moment for the 26-year-old, who achieved the milestone in front of his home crowd at the Rahotu Domain in the 28-19 win against Southern.
Before the game, he was presented a jersey by family members who attended.
During the after match, Barrett said it's an honour to play 100 games for the club.
"I love the boys, I love the team and I've been here from day one, been tee boy, water boy and coming after games at FD [Francis Douglas]," he said.
Barrett made his premier debut in 2014 against Spotswood United, after he left school a year before. He recalls the match when he had to tackle two strong Taranaki representatives.
"I remember having to tackle Seta [Tamanivalu] and Waisake [Naholo]. It wasn't nice dripping at 85kg."
Barrett said he's played in four premier finals without winning one and hopes this year the team could do it, after the team currently leads the CMK competition after six weeks.
He thanked his family, especially his parents, who were unable to make the match because they were supporting Crusaders-son Scott in Christchurch.
Barrett was presented with a special lapel badge by Coastal life member Ray Barron.
Outside of club rugby, he has played in all Taranaki age-group representative teams, expect the Yarrows Taranaki Bulls and played in the Hong Kong 10s tournament a few years ago.
Coastal club rugby development officer Kelvin Weir said Barrett's best attribute was his support play.
"He's always the first guy at a ruck or ready for an offload, works hard on defence and is ready to back you up when some niggle goes on."
He said Barrett wants to make the most of it while he can before time's up.
"At 26, though, I think he's got a lot of time left."
Barrett joins three current centurions in the Coastal team with captain Jeremy Newell, prop Andrew Trolove and first-five eight Rick McKenna making up an experienced quartet.
New Plymouth Old Boys drop to fourth on the competition standings after a 31-26 loss to Stratford/Eltham.
Tukapa move into second with a 41-17 win against Spotswood United to retain the Dan O'Brien Shield and Inglewood beat Clifton 43-12 to claim third place.